Tailored for Apparel Brands
You need to be in control of your supply chain - if you don't have control, you can't be sustainable. This starts with identifying and gathering key information on your suppliers.
Manage key information related to your suppliers and export this list to Excel or publish it on your website.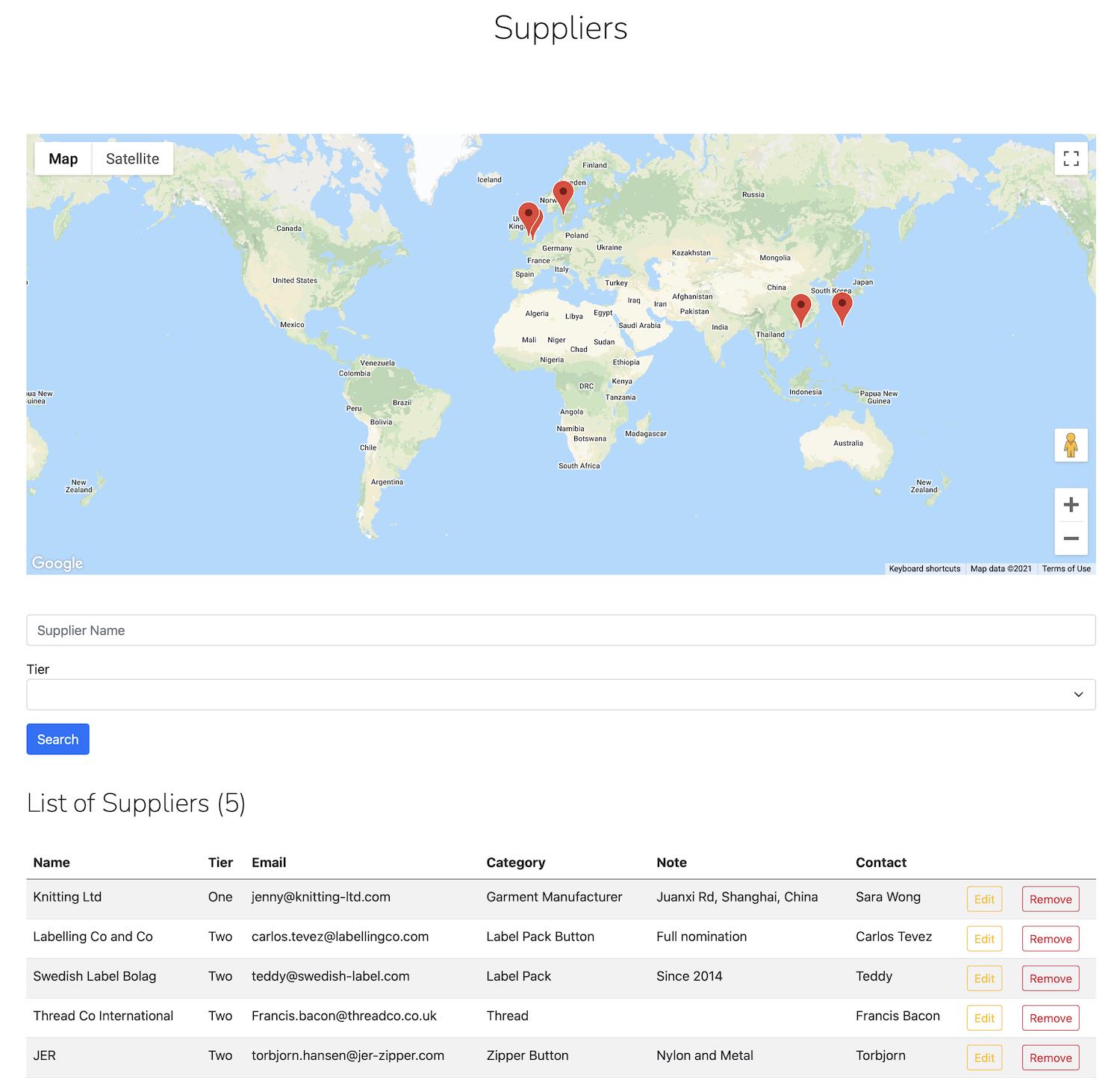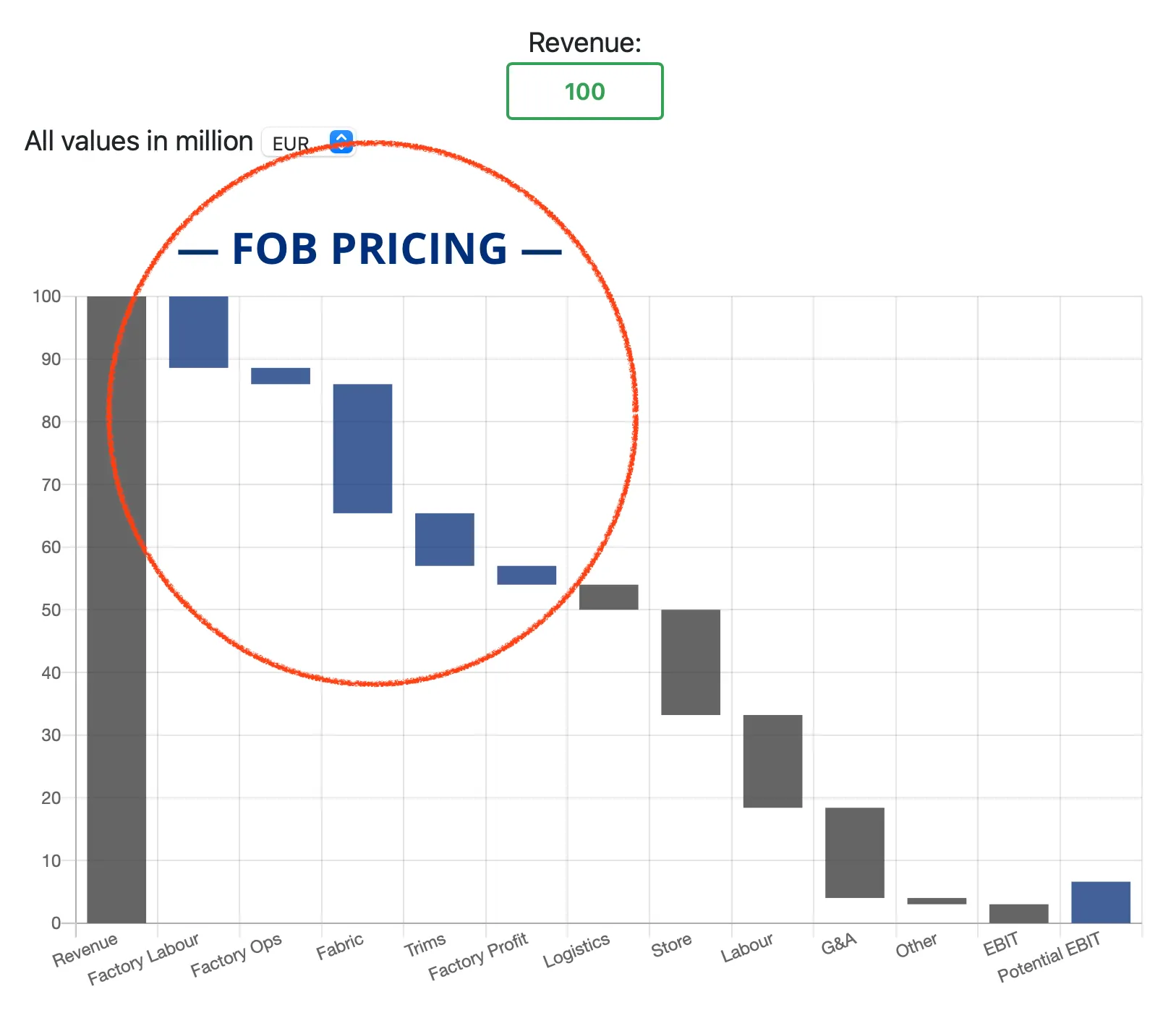 The gross margin of apparel brands depends on a sound sourcing strategy and product profitability discipline.
This is only possible through open costing and costing knowledge. Apparel brands need to be in control of their costing sheets.
Create your account to manage your suppliers and BOMs for free. Contact us if you want us to improve your supply chain.
Open Costing is a Requisite to be Sustainable
If you don't have transparency of the material and components of the product you source, you can't be sustainable. Full stop. Either you know you are sustainable or you are not sustainable.
Open Costing as a Negotiation Tool
Apparel brands work with suppliers to create their products. But what exactly goes in to the garment? What are the nominated components? Who is the sub supplier? How much do the components cost?

You need to know which components go into your products, from which supplier and which location. On top of enabling sustainability, open costing gives you the tools to negotiate with your suppliers.

Read more: Negotiate using Open Costing
Example BOMs:
There are already tons of tools out there to manage BOMs. Excel, PLM software you name it. This is not about the tool, this is about mapping the correct costing and costing knowledge. Use whatever tool you like - we will import your BOM in any format you have available (even PDF!).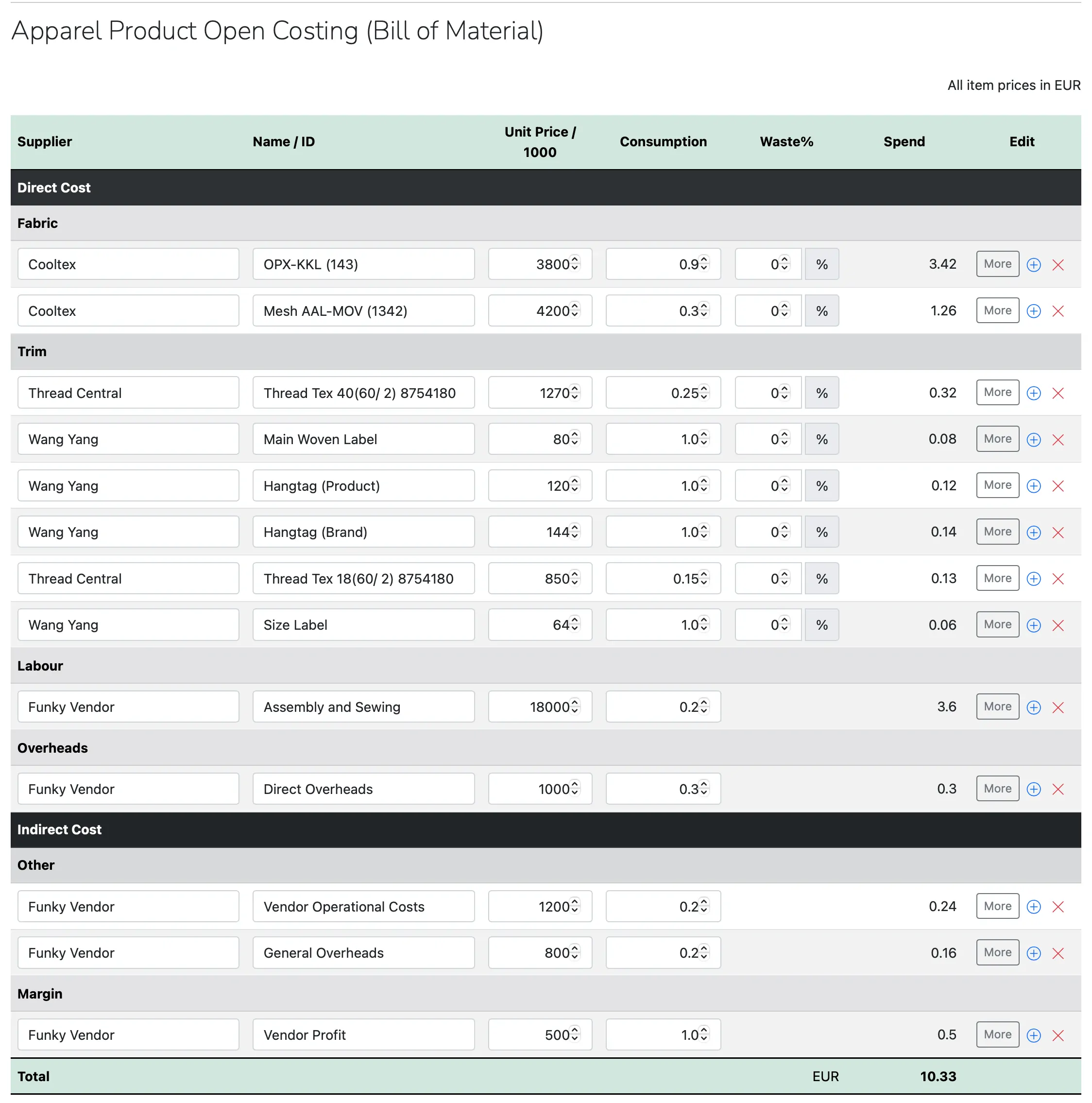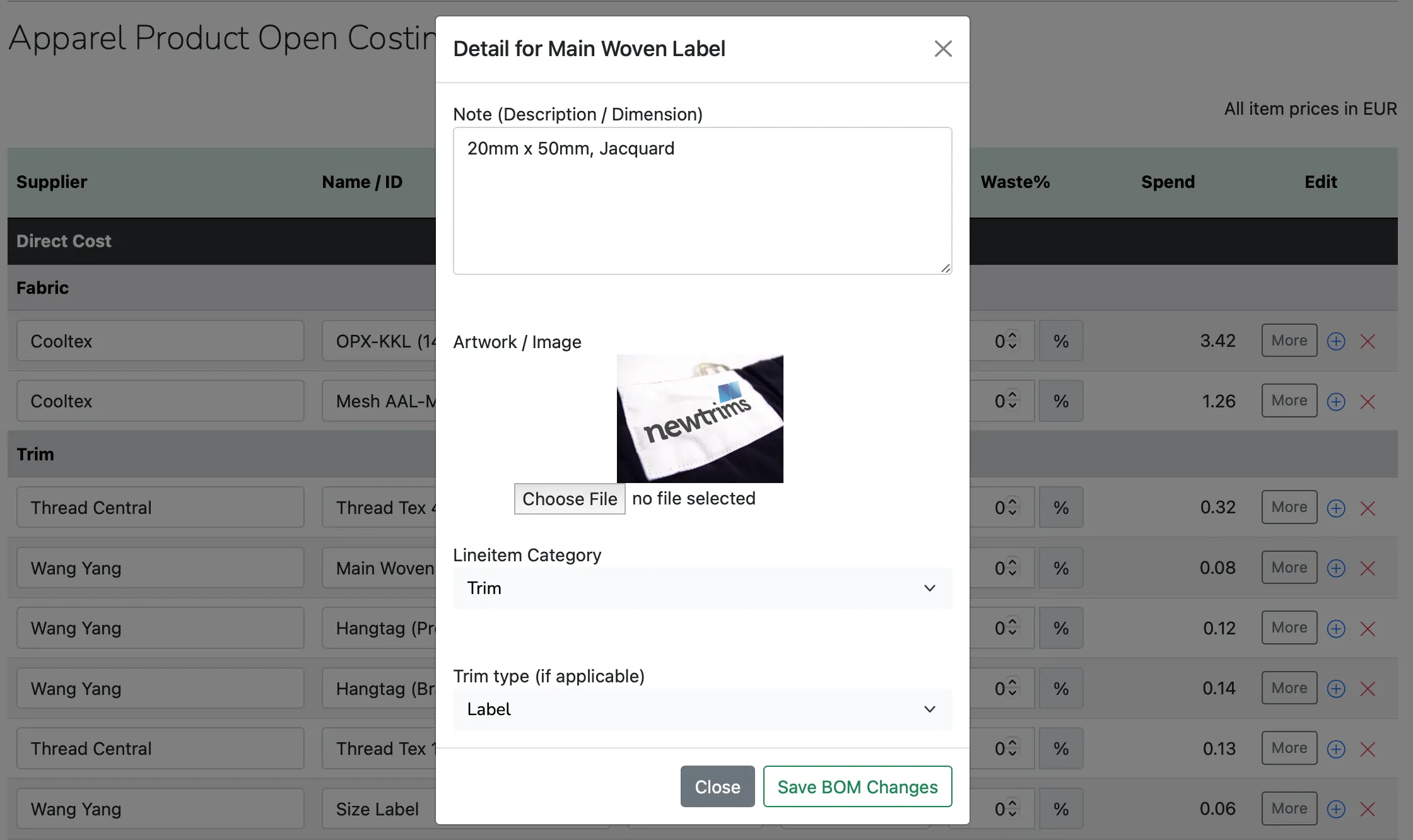 Open Costing is must-have for apparel brands to be sustainable. The goal of this initiative is to boost the costing knowledge and transparency at apparel brands. hello@opencosting.com